Where the Wheel Never Stops Turning
Explore the spontaneity and wild spirits of the earth and fire within the ceramic creations of
Angelo Silecchia
Current Exploration
For a time the goal was to amass knowledge and understanding of different techniques and ways of working. Many of these methods were traditional. However, I have recently started to transcend and go beyond those aforementioned methods to create new and unconventional work.
Materials

There is a great sense of life in the material used in my ceramic work. I love to investigate new materials and their innate qualities. Recently, I have found great appeal in clays with course materials and mineral inclusions. These show the true nature of the clay and where it came from in its natural ecosystem when it was apart of the earth. These additions allow for a more unique and expressive ceramic artwork.

Ways of Working

When one has such great materials, an artist tries to elevate them and show their true beauty. I try to bring forth the true spirit of the work with each piece crafted. Some creations are classically symmetrical pieces, while others are more whimsical, altered, and challenging forms. With each new creation in mind there is a different way of approaching the making, which gives the greatest chance for the material and making to shine.

Firing

The firing can be the final act of transformation a ceramic work goes through, it is forever changed. I have chosen ways of firing that give the kiln and the atmosphere a chance to impart their mark on the ceramic work. That being wood and soda firing. This way of firing can produce challenges but in turn the most wonderful and expected gifts. The act of guided serendipity can produce work with spirit and vibrance 
Multimedia collage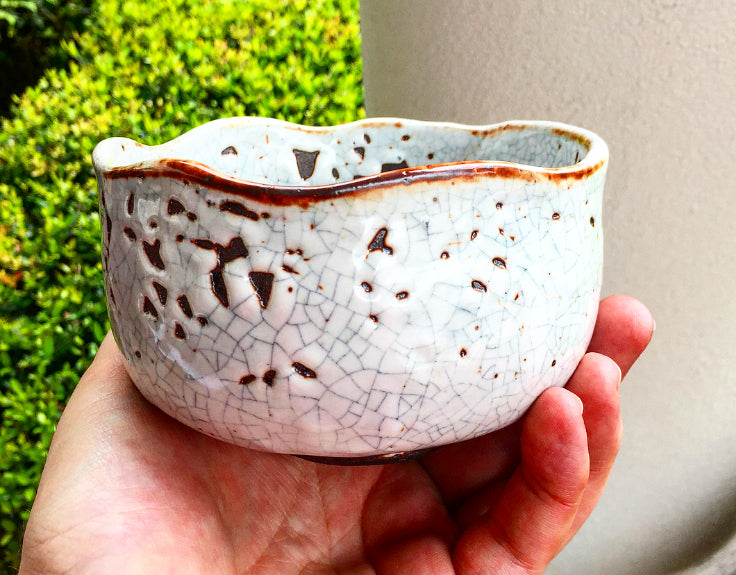 Ceramic Works

Shown work follows my own exploration within ceramics and is reflected in my shop. However, please feel free to inquire for custom work.

Marks

These marks identify my work from other ceramicists. The first is my personal maker's mark. The second identifies where the piece was made.

Life in Clay

The life I have chosen is not an easy one. Nevertheless, this life is filled with so many gifts and moments of joy I wouldn't trade for a second.

Tools

They say a craftsman that blames their tools is a poor craftsman indeed. I make a large majority of my tools to craft quality ceramic works.